Common Parenting Concerns:
Every parent will have concerns about their child. Here are some of the most common questions that parents ask me.
"Why doesn't my child listen to me?"
"Why is my child acting shy and/or fearful?"
"How can I get my child to get along better with others?"
"I keep telling my child to share but they aren't getting it."
"How do I prepare my child for school?"
"My child makes me really angry. What should I do?"
Answers are unique to every child and family. Let's explore the answers to these questions together.
Special Concerns:
Many parents find themselves feeling concerned that their child is struggling more than other children. Some parents have been told that their child has special needs. You may be wondering how to give your child extra help in areas such as…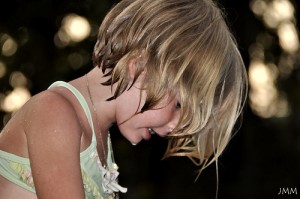 getting along with others
being able to do things for themselves
understanding the world around them
being able to focus on things
handling their energy
calming anxieties
helping them to learn how to manage their feelings
Together, we can explore a wide range of resources and methods for helping your child and your family. I can help you sort out what are reasonable expectations for your child's development at this age and what needs some extra attention. Together, we can work out the causes of your concern and make a plan of action. I will support you along the way and can connect you with people, programs and materials tailored to your child's needs.  My goal is for your family life to become smoother, easier and happier.
What to expect from me:
As a parent, I have raised two energetic boys and so I understand how complex and tiring parenting can be. As a counsellor, I've worked with many different types of families with children of various ages. It has been my pleasure to see their family lives become less stressful and more joyful.
When we meet, we start by talking about your concerns, when they began, what situations make the concerns better or worse, what are some reasonable expectations for your child's age, and whether your expectations of yourself as a parent are unreasonably high. For some parents, just talking about their concerns in this way, is enough for them to feel that they are back on track again. If the concern is still on your mind at the end of this discussion, we can talk more in depth about additional topics such as, reviewing any ways that you have already tried to address this, what resources are available to you and to your child, and what are some new ideas that you can use to make it easier for both of you.